Your Source for Everything Archery in Central NY
Welcome to CNY Archery!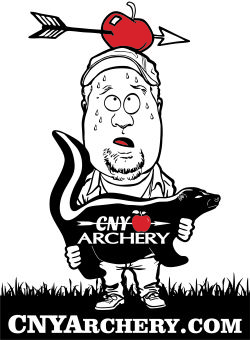 Welcome to CNY archery, your source for all things archery in central NY and the surrounding area. I would like to thank George from Tollgate archery for his many years of connecting the archery community and providing us with scores and information through his website. This website Is my attempt to continue the task as George has now retired and relocated.
This website will provide the shooting schedule for the season, cancellations, local weather, Scores, benefit shoots, an archery swap sheet and more. But I can not do it without the help from the public so please click here to send me any information you want shared or communicated.
My goal is to keep everyone in the archery community informed, connected and supportive of the sport. Please help me to make that possible. Check back often and keep in touch!
What's Happening in the Next 30 Days:
There are no events in the database at this time. Please check back soon.
Latest News
9/23/19 - 2:58pm

Scores from Cassety Hollow are now up!